RENUTRIATE RESTORATIVE
Sale price

Regular price

$189.00
Nourishing Cream with GMA7®Experience optimal skin with the intense nourishing of a luxurious cream that naturally ac...
Description
Nourishing Cream with GMA7®
Experience optimal skin with the intense nourishing of a luxurious cream that naturally activates the beauty of regenerative medicine. Powered by GMA7®technology, Renutriate deeply delivers a breakthrough formulation of nutrients to restoratively beautify the skin. Scientifically crafted, clinically proven.

Key Technology
5 premium ingredients: Bakuchiol, Niacinamide, Green Tea, Green Coffee Bean, and Hidrox®
Patented formulation for multi-targeted treatment
Repair of skin DNA
Skin microbiome balancing
GMA7®microdelivery penetrates to dermis
Timed nutrient release for optimal effect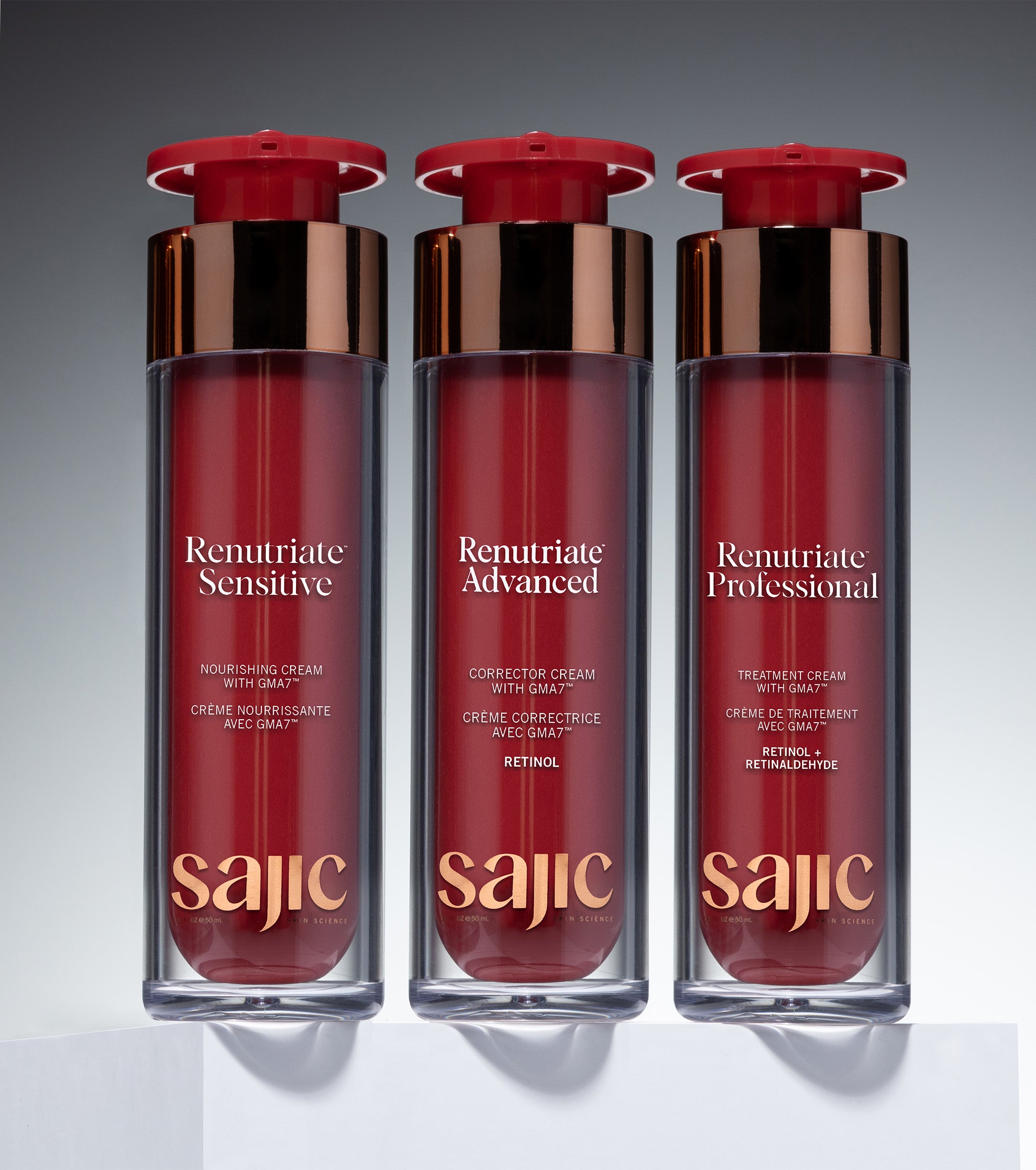 Renutriate
As life's challenges start reflecting on our skin through inflammation, early wrinkles, sagging, loss of radiance, and sun damage, Renutriate steps in. Tailored for those beginning to notice these signs of aging or skin stress, its potent formulation penetrates deeper layers, amplifying the effects of the GMA7 complex. 
Moving beyond traditional skincare solutions like vitamin C and retinol, Renutriate simplifies skincare. By condensing what might typically be a 7-step regimen into one product, it's perfect for the fast-paced individual desiring maximum benefits without the lengthy routine. 
With three variations - Restorative, Advanced, or Professional - there's a specific formula for every skin type, be it sensitive, oily, or combination, ensuring personalized care. Its formulation also promotes consistent skin repair and rejuvenation, combating daily wear and tear effectively. 
With each application, you're not just nourishing your skin; you're giving it a new lease on life. Its deep-action formula ensures that with consistent use, signs of aging are not just halted but reversed, making way for a brighter, more youthful complexion.
Innovation of GMA7™
The revolutionary formulation of Genoplex Microdelivery Activator redefines what a cream can be.

Gene-Level Repair
The GMA7® effects on skin go far beyond blemish reduction and skin maintenance. Skin treated with GMA7® is shown to be rejuvenated as a result of treating the skin's microbiome and repairing skin DNA.

Breakthrough Formulation
Patent-pending GMA7® represents a breakthrough in being the first and only formulation to deliver these skin-nourishing elements into one luxurious cream that returns skin to a state of optimal health and beauty.

Deep Nourishment
GMA7® utilizes microdelivery to bring nourishment to deeper layers of the skin. This technology also allows a slow release of our formulation, timing its delivery for maximum benefit to the dermis, resulting in powerful long-term benefits forevery layer of your skin.
Learn More
Founder & Visionary"I strive to provide patients with advanced, safe, and effective skincare solutions that are tailored to their individual needs."Dr. Dusan Sajic
Learn More