On the off chance you're not familiar with the number one rule of skincare, repeat after me: I promise to wear sunscreen every single day. Sunscreen isn't one of those steps you can skip because so many skincare woes can be traced back to a lack of sun protection, from dullness to dark spots to sunburns. Whether you prefer drugstore sunscreens or natural formulas, traditional SPFs work wonders for those who like to keep it simple but also come with a host of downsides such as chalky white casts and pore-clogging ingredients. However, if you want to up your sunscreen game, look no further than tinted sunscreens.
"Tinted sunscreen is a versatile product that combines sun protection and light coverage, making it an excellent choice for those seeking to streamline their beauty routine," Dr. Dusan Sajic, board-certified dermatologist and founder of Sajic Skin, tells ELLE.com. "Opting for a tinted sunscreen that contains iron oxide as the pigment agent can offer several benefits, such as a more natural-looking color and enhanced protection against visible light, which can exacerbate skin pigmentation concerns such as melasma, and minimize the signs of aging."
Top picks for tinted sunscreens in 2023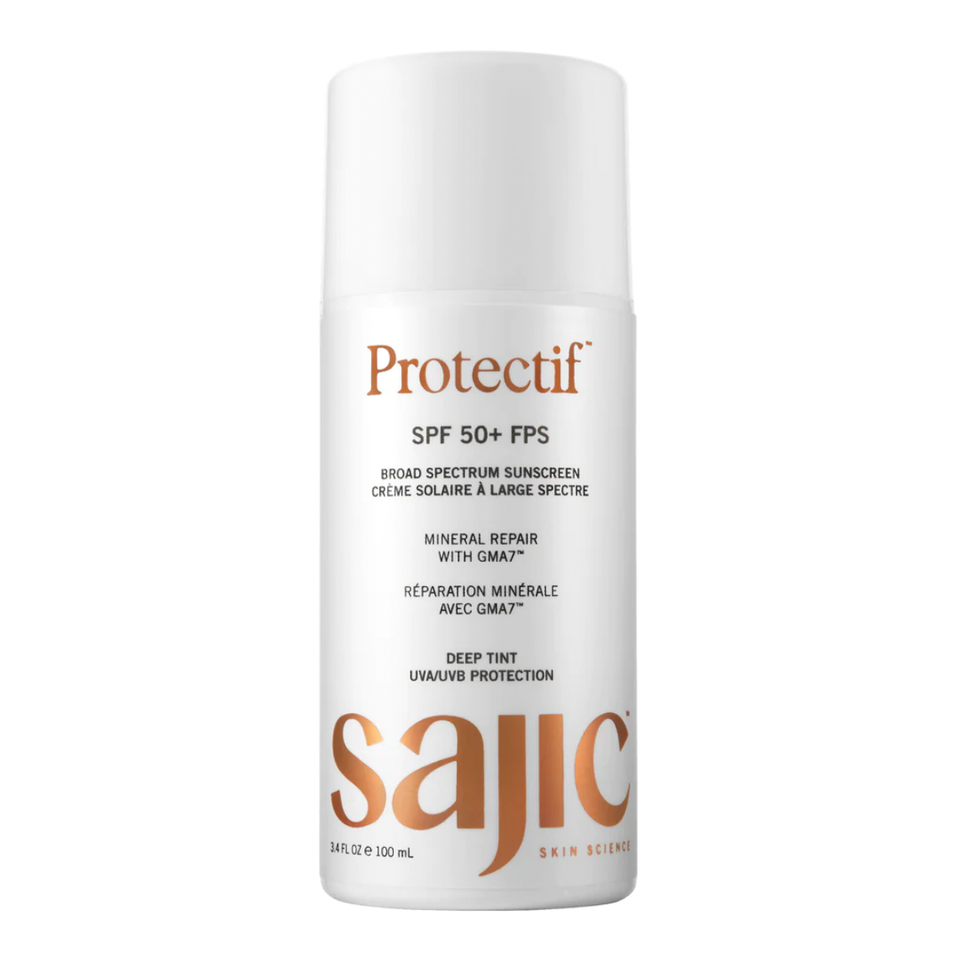 BEST FOR COVERAGE
Sajic Skin Protectif SPF 50+ FPS
This dermatologist-founded brand focuses on the real issue under the surface instead of simply treating it at the surface level. The tinted sunscreen has two shades—fair and deep—that offer great coverage for those light makeup days and high sun protection with SPF 50.
"I was shocked when I saw how much coverage this tinted sunscreen provided and immediately added it to my vacation beauty bag. The texture is thicker than most sunscreens I've tried, so this shouldn't take the place of your daily sunscreen, but it is a good top-up if you want a filter-like finish." — NP
---